Ongoing Partnership Waste to Charity & Habitat For Humanity™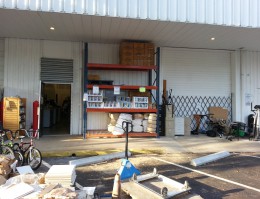 We were So happy to have items in stock that our great Partners at habitat For Humanity could put to use in their Venice, Florida Showroom. This is a Great example of what inventory donations can accomplish.
We had these items in stock for about a year, and finally, we had a way to re-purpose this inventory for a great cause!
Although we have worked together for years, we thought we should share some of these pictures for people and Companies considering working with us..
ose them.