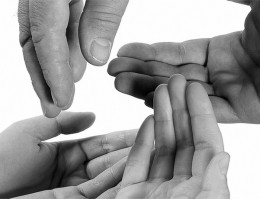 Product Donation Process
In addition to gaining valuable warehouse space, when your products are donated through Waste to Charity, there is an immediate title transfer to the receiving organization. This frees your company from the risk and costs associated with product liability.
IMMEDIATE TITLE TRANSFER: Once you donate it, you no longer own it.
( Always Check with your Tax Professional and Legal Advisors )
What a Story ! Rather than paying for expensive landfills, your company immediately can benefits  a strong environmental sustainability news story you can use immediately, or in the future with internal and external audiences, which can be the difference in maintaining your company image. Many of our donors choose to do this, while others prefer a ° of anonymity: we're happy to help in either event, and we are RESPONSIVE to our donor's needs. Since 1998: Over 2,000 Companies and People (and counting ) Have Helped By Donating Excess Product. How about you? Waste to Charity has successfully been accepting donations, and providing quality products to those in need around the world since 1998. Unlike other organizations: INVENTORY IS ALL WE DO! We dedicate our time, energy and resources to helping the under served population by soliciting donations from both corporate America and individuals alike and redistributing them to those in need. We are a non-profit organization whose goal is to make a difference in the world by partnering with both business and individual members.
When your company donates products to us, you are most likely eligible for a tax benefit for the fair market value of the items donated. ( Please speak with your tax professional )
To donate liquidation to Waste to Charity, just get in touch!  You'll be surprised how quickly we can make a decision, and give you a straight up yes or no answer. In addition: our network of recipients allows us to refer you to other organizations if we are not an exact fit at this time. Waste to Charity handles all the paperwork, per US Treasury regulations.
Product Donations (Donating in Bulk): 3 Days from Contact to Clearance!
We have many instances of this, as an example, we'll use a long time donor.  ( According to the feedback of our donors- the REASON the donation process works easily is that we work hard to make it easy! ) Waste to Charity  provides your company  tangible business results in addition to being a socially responsible solution for disposing unwanted corporate assets.
EXAMPLE: Established Manufacturer which creates a VERY widely used universal product.
EXAMPLE: A Very Large company makes Detergents, particularly laundry detergent and dishwasher detergent. When they have made product which are "overs or unders" they capture those resources and contact us for a donation pickup. Since we know the company, we have a relkationship with product managers, shipping supervisors, purchasing professionals, as well as management. Since we  have worked together so many times, we are familiar with their products , and their process-  Just as importantly, We have established outlets for this product, and we are normally able to clear their loading dock of these items within 72 hours. Sometimes, we've been able to arrange for tractor trailer loads for the following day!
How The Donation Process works for them at Waste to Charity:
1. Identify items, packaging, quantity and possible outlets.
2. Determine logistics: Is the donor able to truck the item to our spacious warehouse in Florida, or do we need to arrange one of our partner organizations to INVEST precious transportation dollars.
3. Prepare paperwork, schedule pickups- account for all items.
4. DOCUMENT the donation- The IRS requires us to document the product donations ( In Kind Inventory or " In-Kind " inventories donation ). We prepare a donation form prior to pickup, provide copies of the shipping documentation, and then send each donor a receipt for use in the taxes.
( Copies of our "Donation Form", Examples of Shipping Manifests, Bills of Lading, Our Donation Receipt forms, and completed IRS 8283 Forms can be found HERE , although this is redundant- when you work with us- you'll be receiving a custom version of each )
According to the feedback of our donors- the REASON the donation process works easily is that we work hard to make it easy!
Just like any other part of business: It is the fabric of Relationships which allow Inventory to move-
All inventory managers and purchasing agents might agree with us on one point: and that is, the more you know about the PEOPLE and PROCESS of any partner, the easier it is to make things happen.
When we are first contacted by a company, we move quickly to understand what they do, how they do it, and why they are willing to beqeuath *( donate ) these assets to us.
Sometimes, it's a company experiencing growth- not enough warehouse space to house last year's items, and simultaneasouly bring in the new.
Sometimes, it's precisely the opposite, a company on the downturn, or worse yet, closing- the assets have not been selling at the target price, and the company is cutting their losses: holding on to a few truckloads of last season's wares simply doesn't make sense: donation becomes attractive on both a moral and practical basis.
Donors we are familiar with often receive 72 hour service- and most of them are unlikely to be reading this paragraph: they have known us so long a system of sorts has been set up , and since they have had a number of years of experience with us, donation becomes just one more job aspect: and as such the managers give the order "time to clear out the warehouse-Call Waste to Charity to set up a Truck". Of course we are nopt privvy to all that goes on with out donors- we are merely giving examples of what we have read and heard during our experience.
In-Kind Donation Form Instructions
When a donation is received all of the following information must be completed and forwarded to the Waste to Charity, along with any documentation and/or titles, within 2 business days of the Date of Transaction.
Donor Information
This section is required to properly process Acknowledgement letters.
* IRS Regulation Section 170 (f) (12) states that a Social Security Number or a Tax I.D. # is Required. *
Donor Name: If donation has registration or title the donor name must be the same as the title and the signature. Donor Address:
This is the address to which the donor would like his or her Acknowledgement Letter mailed.
Donor Anonymous:
This box must be checked if donor wishes to be anonymous. An Acknowledgement Letter can still be processed and the donor remains anonymous in Foundation publications, just complete above Donor Name and Address Line.
Donation Information
This information is required for inventory, donation records and for processing Acknowledgement Letters.
Gift Description: Description of Gift. Please, include as much information as possible. (Such as 1992 Ford, Econoline, 390CID V8, C-6 Trans or HP Deskjet model 960c)
Identification Number: Any number associated with the identification of any individual product. (Such as VIN#, Serial#, Warranty#, etc.)
Value: Waste to Charity can NOT establish a value of a donation. All values must be established by the donor.
Date of Transaction: Some donations must be processed in a limited amount of time (ie, titles). The date of transaction starts the donation timing record.
Signatures Donor Signature: The donor agrees that all information provided is correct. Ensure Donor signs title and/or registration.
Recipient Signature: The recipient accepts the before mentioned donation on behalf of Waste to Charity.
To donate Restock Inventories to Waste to Charity, just contact us!
Business Donors:
1. Determination Letter ( From The IRS ) We are a 501 C3 Organization
2. Inventory Donation fax Form. Perfect to printout and fax to us! 
3. IRS Publication  561 "Determining The Value of donated Property"
4. IRS Publication 526 IRS Publication " Charitable Contributions " 
5. IRS Publication 544 IRS Publication " Sales and Other Disposition Of Assets" 
6. IRS Form 8283 "Non-Cash Charitable Contributions" 
7. For Accountants: Frivolous Tax Arguments- a short, somewhat funny read.
Individual Donors:
1. Real Estate Sale 2 charity. This Publication shows how selling Real Estate to Waste to Charity      can get you some money, as well as a great tax deduction!
2. Car boat truck form. This form is used, if you want to print out and fax us a description of your      offering!
3. IRS Publication 526 IRS Publication " Charitable Contributions "
4. IRS Publication 544 IRS Publication " Sales and Other Disposition Of Assets"
5. IRS Publication  561 "Determining The Value of donated Property"
6. IRS Form 8283 "Non-Cash Charitable Contributions"
Acceptable inventory donations range from excess, obsolete and end-of-the-season merchandise. This includes clothing, cars, computers to product overruns and foods nearing expiration dates. For decades corporate America has been an advocate of philanthropy, and Waste to Charity makes it easier for managers, CFO's and CEO's
to make a difference in the world by simply donating their surplus of stock.