Clothing is a Human Right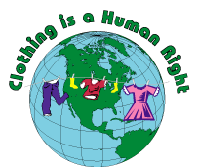 Can you imagine not being able to find clothing for your family?
Purpose: To provide basic clothing to people living in extreme poverty in the United States and around the world.
Products We've Donated: Shirts, pants, coats, jackets, boots, shoes, socks, gloves, hats, and undergarments.