Health Begins With Hygiene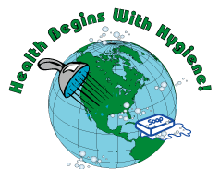 Can you imagine not being able to clean YOUR child's body or clothing?
Purpose: To combat disease, sickness, and death by providing the poor with products that will help create a healthier living environment.
Products We've Donated: Personal hygiene products (soap, shampoo, lotion, deodorant, toothpaste, etc.), diapers, detergents, and cleaning products.